Summary
The Middle Ages have served as the foundation for various genres and styles in film and TV, including classic period dramas, murder mysteries, comedies, and sports movies.
The Adventures of Robin Hood, The Lion in Winter, and El Cid are all acclaimed medieval films that showcase captivating stories, impressive performances, and recognition from awards.
TV shows like The Pillars of the Earth, Merlin, Vikings, and The Last Kingdom offer diverse narratives set in medieval times, combining politics, warfare, and complex characters to create compelling viewing experiences.
Knights in shining armor atop charging war horses. Imperious kings and queens dripping with jewels and wrapped in fine silks, lording over their lands from imposing stone castles. The images and characters of the Middle Ages are iconic and have long made gripping backdrops to addicting movies and TV shows. Iconography, customs, and technology from the Middle Ages have also served as the foundation for several fantasy works such as Game of Thrones and The Lord of the Rings.
The collection of movies and TV shows in this list may all take place in the Middle Ages, but they represent a wide variety of genres and styles. Classic period dramas are dripping with high-stakes politics and thrilling battles, but there is also a murder mystery, a comedy, and even a sports movie, proving that the Middle Ages can be used to tell any type of story. Here are a few of the best medieval movies and TV shows.
Updated on September 5th, 2023, by Callum Jones: This article has been updated with additional content to keep the discussion fresh and relevant with even more information and new entries.
15
The Adventures of Robin Hood (1938)
For many, 1938's The Adventures of Robin Hood is the definitive Robin Hood story. Starring Errol Flynn, the film follows the eponymous heroic outlaw as he leads his band of merry men against the villainous Prince John (played by Claude Rains) and the cowardly Sheriff of Nottingham (Melville Cooper), who are oppressing the Saxon masses. It also features memorable performances from Olivia de Havilland as Maid Marian and Basil Rathbone as Guy of Gisbourne.
The Adventures of Robin Hood received overwhelmingly positive reviews when it was first released in cinemas more than 80 years ago, and went on to win three Academy Awards. The film is still highly regarded today, with Flynn's portrayal of Robin Hood being the one most people associate with the character.
14
The Lion in Winter (1968)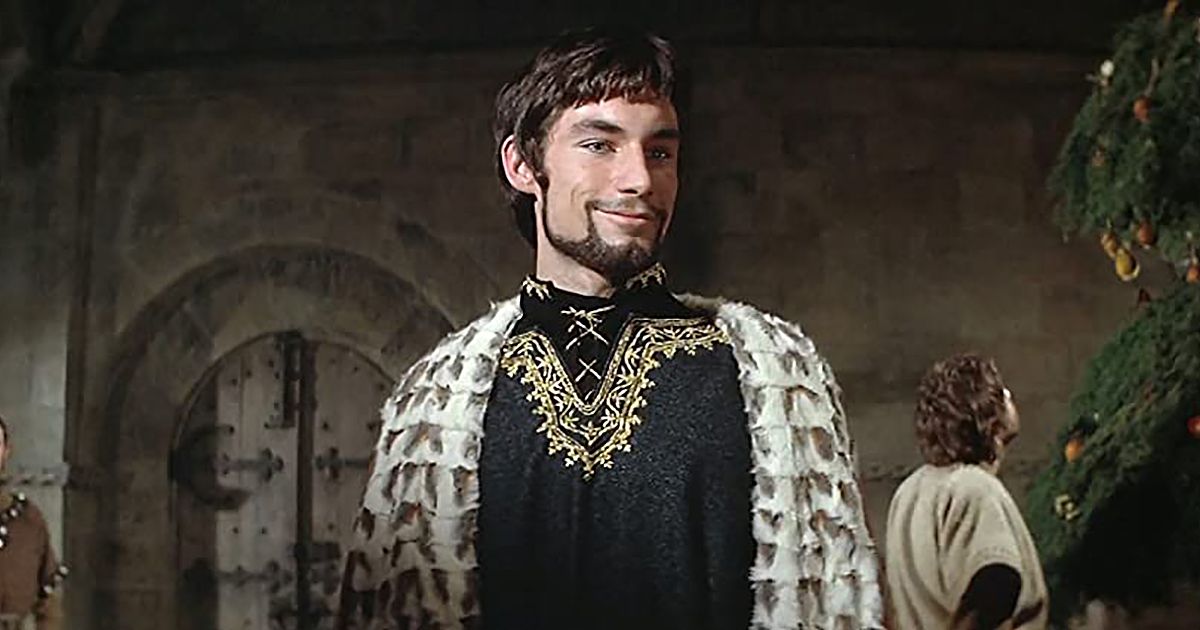 Set in 1183, The Lion in Winter revolves around King Henry II (Peter O'Toole), whose three sons all want to inherit the throne. While Henry favors his youngest son, John (Nigel Terry), Henry's wife Eleanor of Aquitaine (Katharine Hepburn, in one of her best performances) would rather their eldest son Richard (Anthony Hopkins) was announced as Henry's successor. Each party, therefore, conspires to persuade Henry to make a decision.
With a tight script and a stellar cast, including a stunning debut performance by Timothy Dalton as the King of France, The Lion in Winter is a fascinating and intricate tale of political intrigue. It was nominated for seven Academy Awards at the 41st annual ceremony in 1969, winning three of them, including Best Actress for Hepburn.
13
El Cid (1961)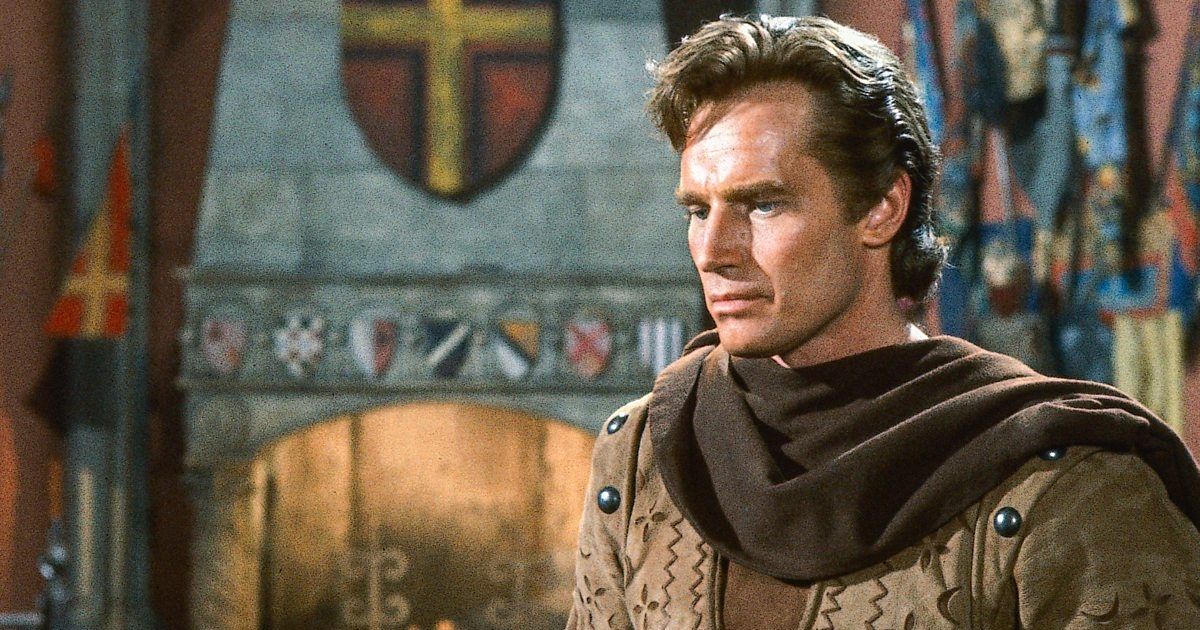 Directed by Anthony Mann, the 1961 epic El Cid was once hailed by Marin Scorsese as "one of the greatest epic films ever made". Set in the 11th century, it tells the story of real-life Castilian warlord Rodrigo Diaz de Vivar (Charlton Heston), who goes by the name "El Cid". Like many historical epics of the time, the film is a loose adaptation of true events and features huge battle scenes and a lengthy runtime.
Though it is often overlooked, El Cid is up there in terms of quality with the likes of Ben-Hur and Lawrence of Arabia and includes a winning central performance by Heston and an equally great turn by Sophia Loren as Diaz de Vivar's love interest, Chimene.
12
The Pillars of the Earth (2010)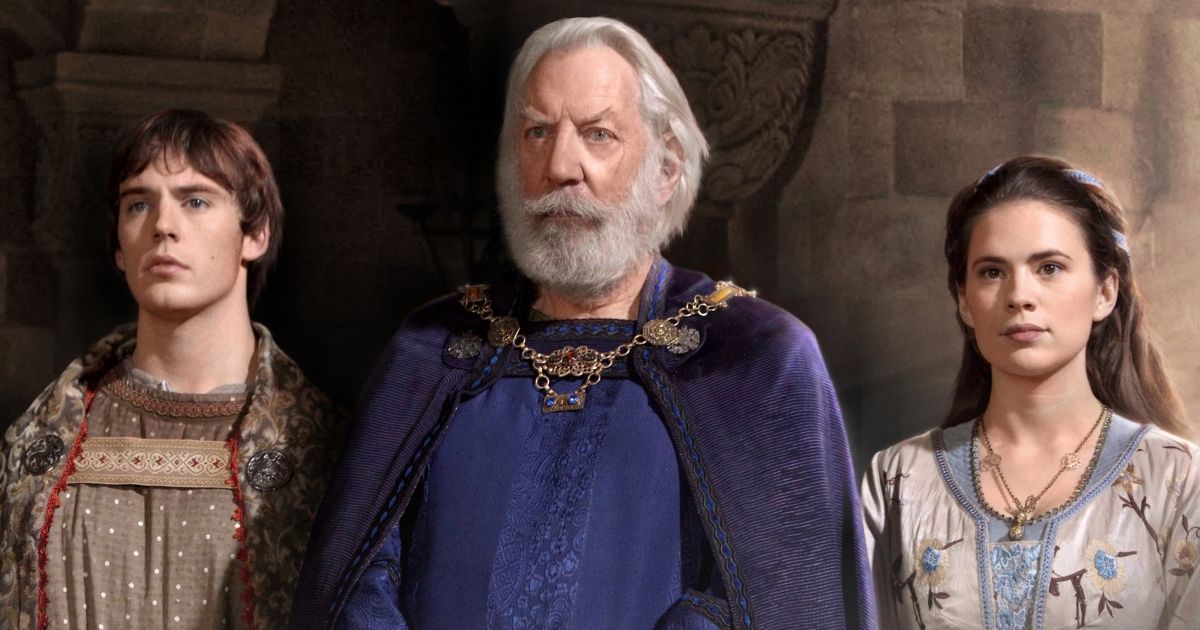 Based on the novel of the same name by Ken Follett, the 2010 miniseries The Pillars of Earth takes place in the fictional town of Kingsbridge in 12th-century England at a point in English history known as the Anarchy. It revolves around the construction of a cathedral and the scheming men and women who plot to get their way during a time of uncertainty regarding who should be on the throne.
It features an ensemble cast made up of big names at the time and ones who have gone on to have further success, including Ian McShane, Hayley Atwell, Matthew MacFadyen, Eddie Redmayne, Donald Sutherland, and more. The series received generally positive reviews from critics when it first aired, and was considered by fans to be a good adaptation of the source material. It earned three Golden Globe nominations, including Best Actor for McShane and Best Actress for Atwell.
11
Merlin (2008-2012)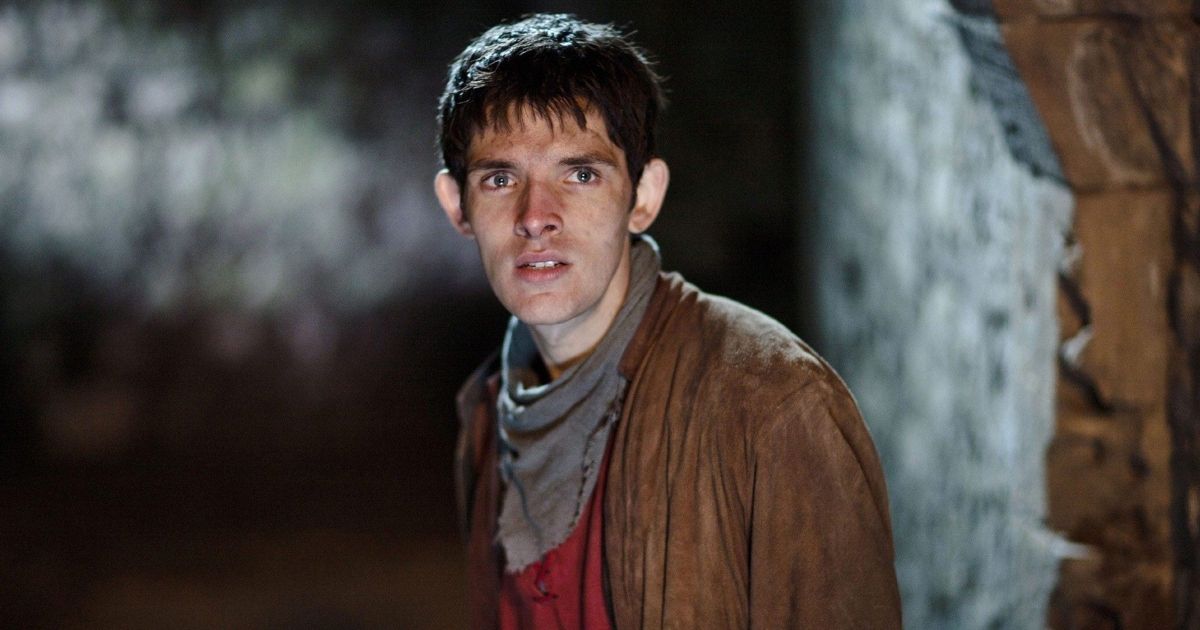 BBC series Merlin ran for five seasons between 2008 and 2012. It depicted the younger years of the legendary titular sorcerer (played by Colin Morgan) and his relationship with his best friend, Prince Arthur (Bradley James), whom Merlin vows to protect using magic, which he hides from Arthur's magic-hating father King Uther Pendragon (Anthony Head). The series was one of several sci-fi/fantasy dramas that sprung up following the successful return of Doctor Who that aired on Saturday evenings in the UK and were aimed at the whole family.
It employed many elements of fantasy and magic but, like the legend it is based on, was still grounded in medieval history. Throughout its run, Merlin was extremely popular and regularly achieved impressive viewing figures, though largely gets forgotten about. Light, fun, and adventure-filled, it's an example of the kind of escapist family-oriented drama that doesn't exist anymore.
Related: 21 Shows to Watch When You're Missing Merlin
10
The Name of the Rose (1986)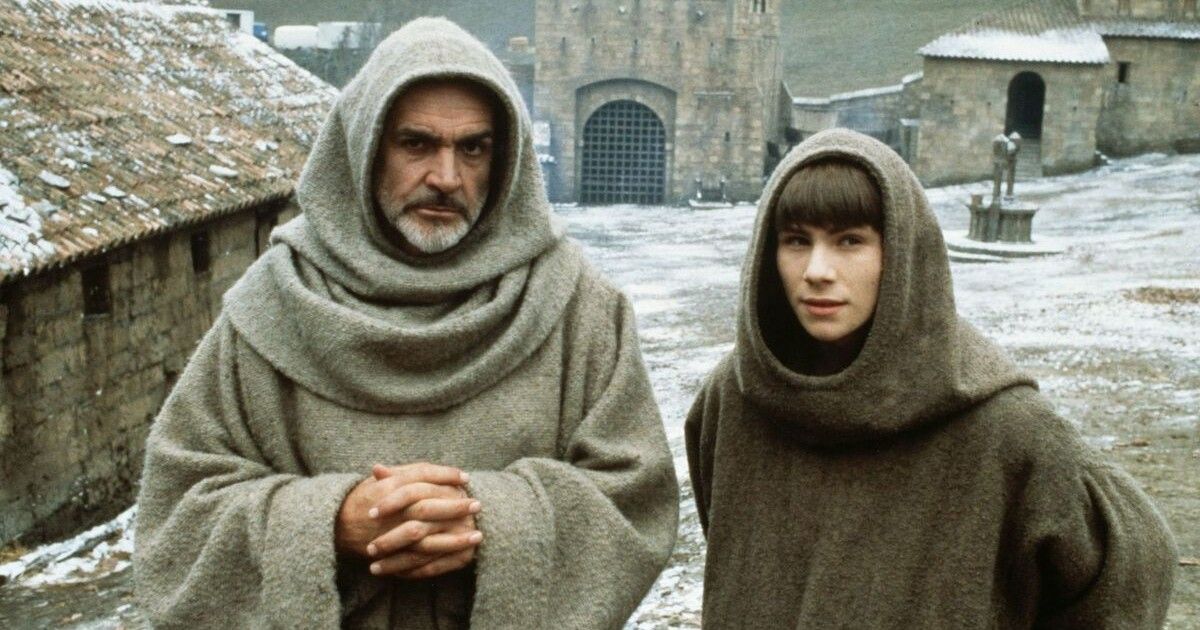 Sean Connery's post-Bond career was replete with excellent performances in memorable films – The Untouchables, Indiana Jones and the Last Crusade, and The Hunt for Red October the first that often spring to mind. But his turn as Franciscan friar William of Baskerville in the 1986 adaptation of Umberto Eco's The Name of the Rose is often unfairly overlooked. William possesses a Sherlockian intellect, one he uses to investigate a series of mysterious deaths that occur during a Church conference in an isolated Italian abbey.
But his inquiries are put in jeopardy by the fanatical Bernardo Gui (F. Murray Abraham) and the fearful tactics of the Inquisition. Connery gives an assured performance, inhabiting the gravity and intellect of William with ease, while Abraham and Ron Perlman highlight a strong supporting cast. A captivating medieval murder mystery, The Name of the Rose is a perfect blend of intellectual stimulation and emotional resonance.
9
Valhalla Rising (2009)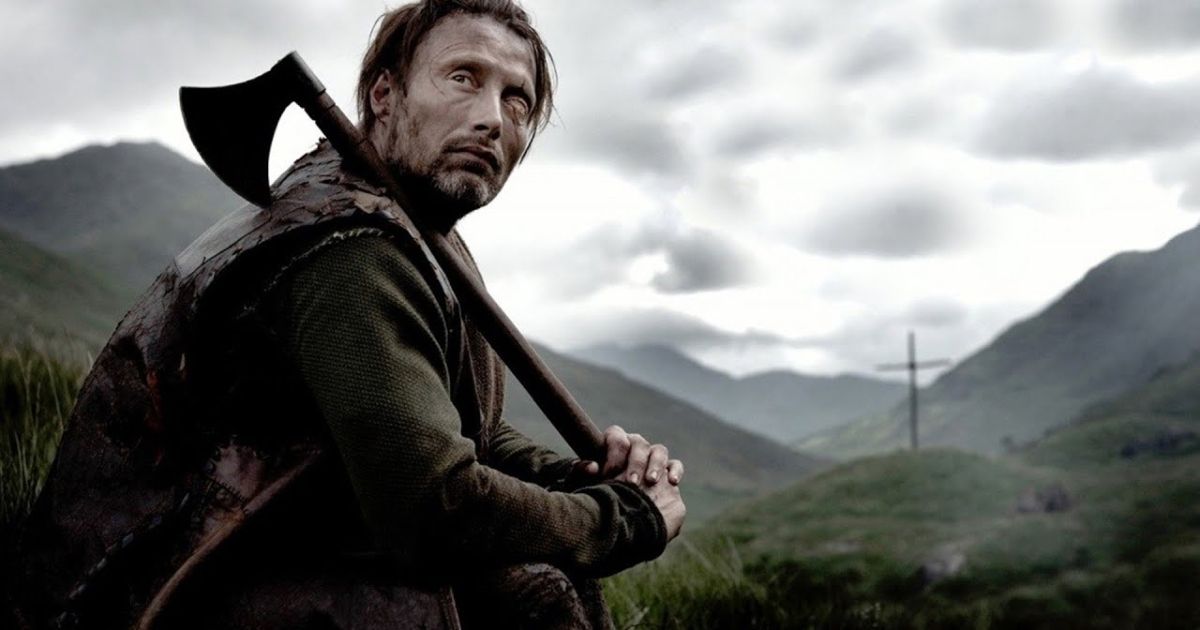 The most cerebral entry on the list, Valhalla Rising is Nicolas Winding Refn's (Drive) take on an adventure film. Mads Mikkelsen gives a stirring performance as One-Eye, a mute thrall (Norse slave) who escapes his captors with a local Boy and joins a group of Christian Norseman on their way to the Holy Land.
The pilgrims become lost at sea, however, and are stranded in a strange land constantly under threat from both the elements and the locals. The very definition of a slow burn, the film uses subtle moments to build tension to an almost unbearable level. Refn creates an eerie, hypnotic tone piece that captures the brutality and beauty of the period while exploring characters on an existential journey at the edge of the world.
8
The Hollow Crown (2012-2016)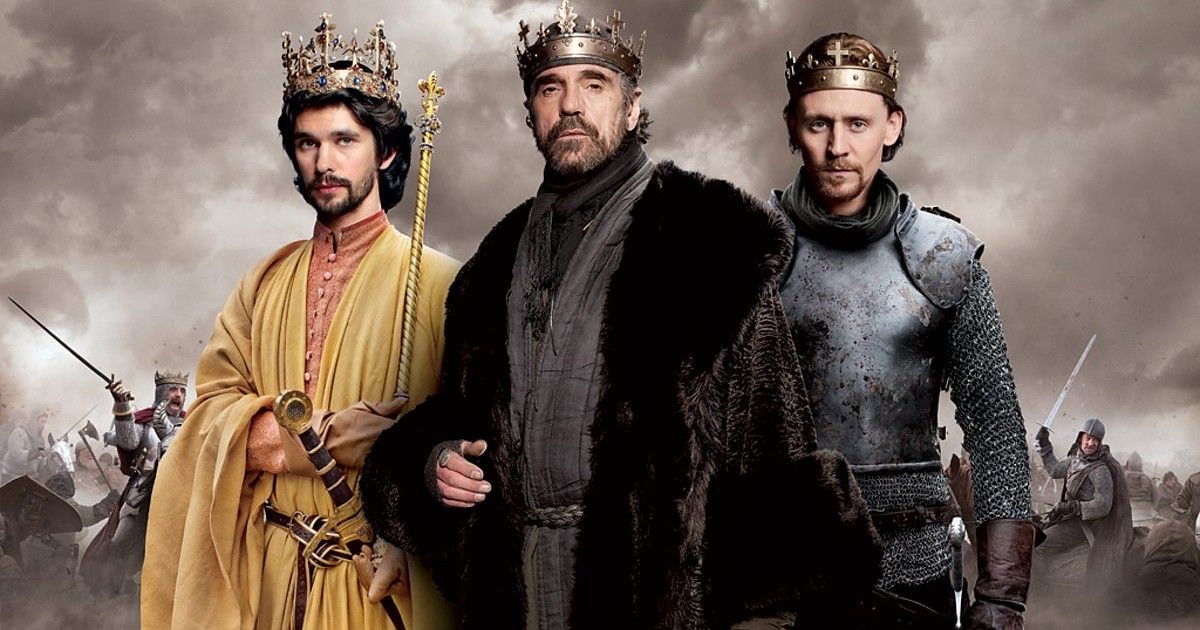 William Shakespeare. The name understandably sparks conflicted feelings in anyone who has ever taken a high school English class. Yet the Bard, among other gifts, had an unerring eye for conspiracy and the problems of power, which came in handy when he penned his histories. And while many filmmakers, Laurence Olivier and Kenneth Branagh chief among them, have made wonderful adaptations of Shakespeare's medieval-set works, The Hollow Crown is unique in its scope and depth of creative talent.
Spanning Richard II to Richard III (about 100 years), the anthology series features all the high-stakes court politics you could ever want, elevated by Shakespeare's keen eye for the human condition. Ben Whishaw, Jeremy Irons, Tom Hiddleston, Tom Sturridge, and Benedict Cumberbatch all put on their crowns and breathed new life into the long-dead kings.
7
A Knight's Tale (2001)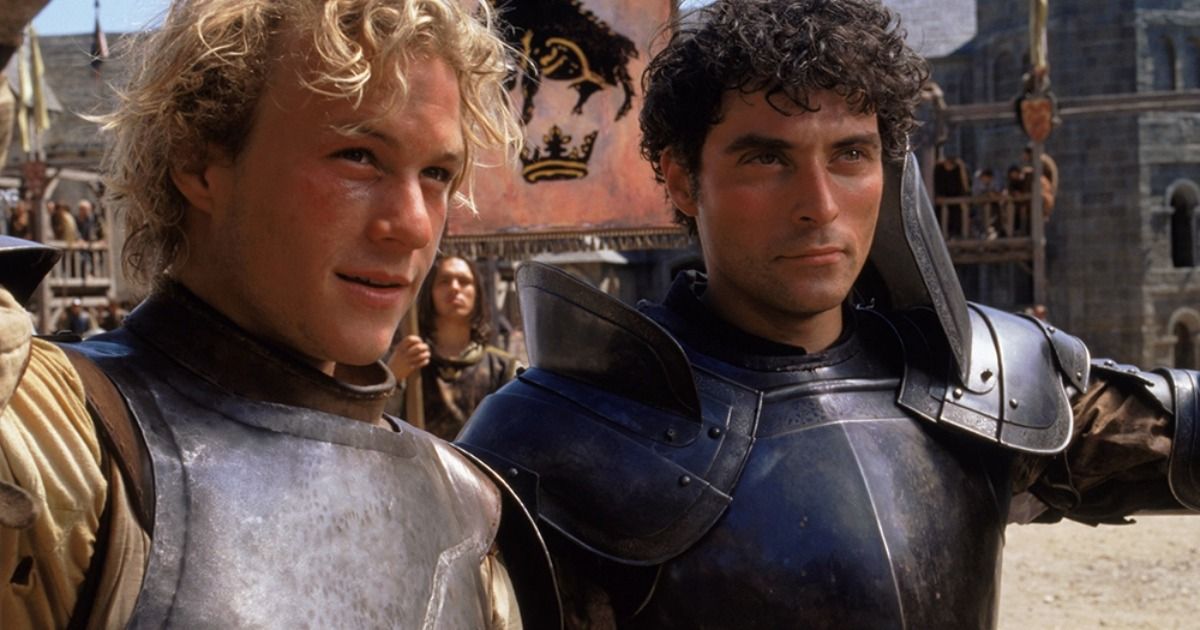 A Knight's Tale is a perfect blend of fresh and familiar. Brian Helgeland's (L.A. Confidential, Mystic River) rollicking adventure injects contemporary humor and rock n' roll into the classic tale of a lowborn boy trying to change his stars. William Thatcher, played with charm and enthusiasm by the late Heath Ledger, is a humble squire who dreams of becoming a knight. He seizes this chance when his master dies, forging a noble lineage that allows him to smash his way through Europe's jousting circuit.
Accompanied by his loyal sidekicks Roland and Wat (Mark Addy and Alan Tudyk in a lovable double act), William bluffs his way through high society, falling in love with the effervescent Lady Jocelyn and angering the dastardly Count Adhemar. Helgeland cleverly hit on jousting being the medieval equivalent of professional sports and structured his film as a sports movie, a unique tactic among period pieces set in the Middle Ages. It may not have won Oscars or was revered by critics, but A Knight's Tale is arguably the most entertaining entry on this list and is certainly the most rewatchable.
6
Vikings: Valhalla (2022-Present)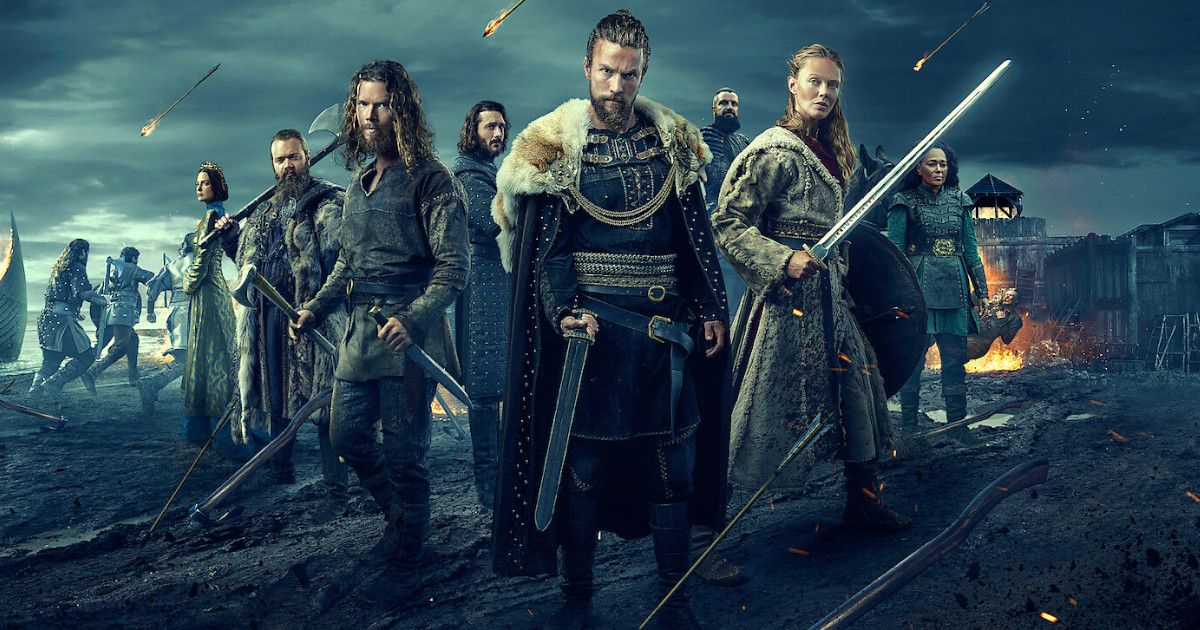 The most recent entry on the list, Vikings: Valhalla released its second season in early 2023 and picks up where its predecessor Vikings left off. Set 100 years after the events of its parent show, Vikings: Valhalla dramatizes the Norse's reinvigorated quest to conquer England following the brutal St. Brice's Day massacre in 1002 A.D.
The narrative centers on the journeys of legendary Vikings Harald Sigurdsson, Leif Erikson, and Freydis Eirsdottir. Harald must find a new path to glory after being passed over for the throne of Norway while Greenlanders Leif and Freydis battle with a more existential threat. What does it mean to be Norse? Can the new ways ever be reconciled with the old? Big personalities and high-stakes drama blend with sumptuous production and exciting battle sequences to create high-octane entertainment.
Related: 10 Shows Like Vikings: Valhalla to Watch Next
5
The Last Kingdom (2015-2022)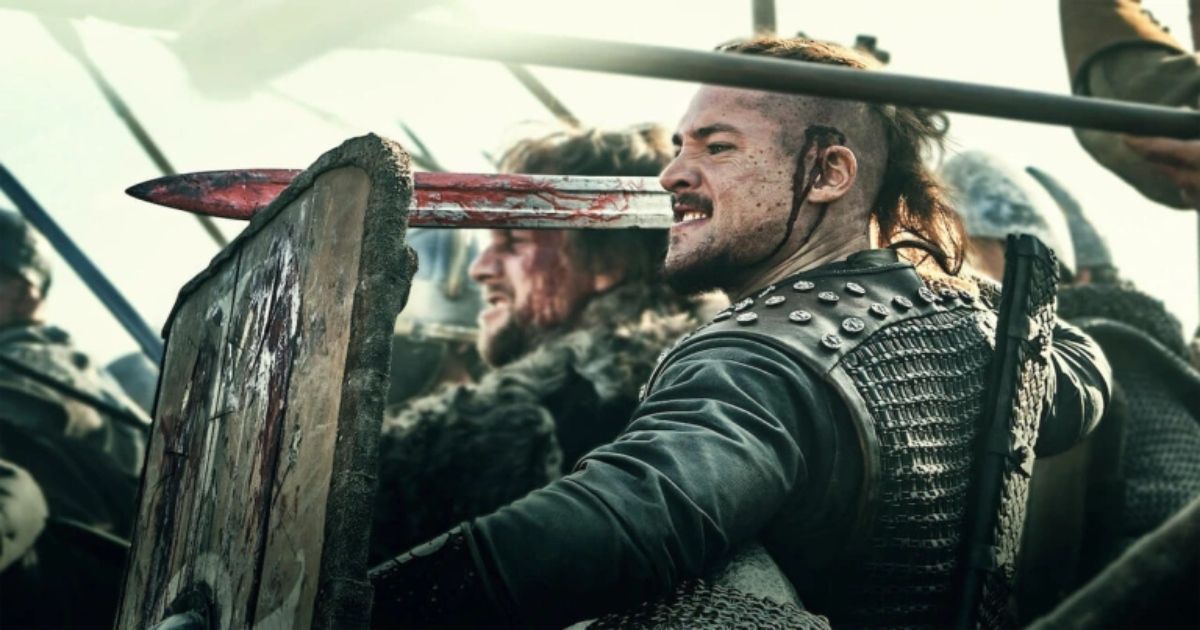 The Last Kingdom is Netflix's second entry on this list and for good reason, the five-season drama combines high-stakes politics, passion, and warfare, adding up to an addicting medieval TV show. Based on Bernard Cornwell's book series, The Saxon Stories, the show follows Uhtred of Bebbanburg, the Saxon heir to a Northumbrian castle who is robbed of his birthright and raised by the invading Danes. Split between these two warring cultures, Uthred is pulled in both directions throughout the series as he fights to reclaim his destiny.
This is a classic hero's journey that loves to live in gray areas. The Danes are not wholly evil while the Saxons, despite their posturing, and not wholly virtuous. As a result, Uthred, a lethal but headstrong warrior, consistently finds that the throne room can be far more dangerous than the battlefield. A deft combination of political drama and war drama, The Last Kingdom is a grounded, historical complement to Game of Thrones and The Lord of the Rings. Though the series is finished, a feature film, The Last Kingdom: Seven Kings Must Die, is slated for a 2023 release.
4
Vikings (2013-2020)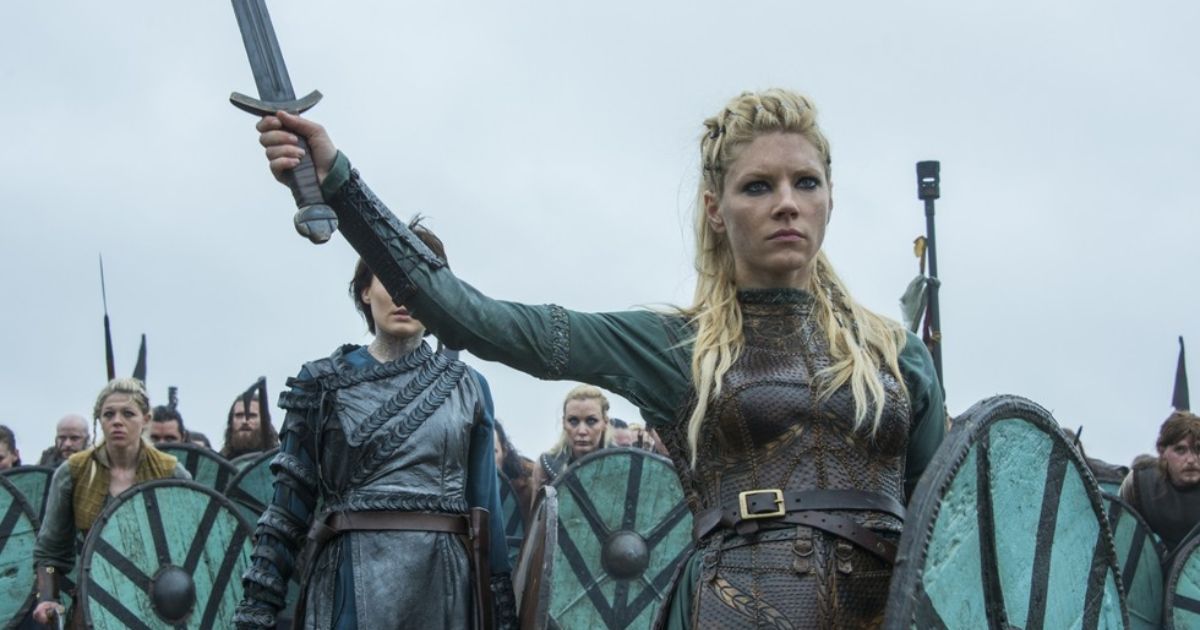 Vikings is the best medieval show on this list, and it is not even close. History Channel's six-season odyssey follows the legendary Ragnar Lothbrok, a Norse farmer and adventurer who raids England, kick-starts the Viking Age and eventually becomes the King of Denmark. Created by Michael Hirst (The Tudors, Elizabeth), Vikings presents a sprawling cast of dynamic, gripping characters rising and falling like the waves of the North Sea.
Travis Fimmel's tour de force as the ambitious and mercurial Ragnar takes center stage but almost every actor shines in their roles. Katheryn Winnick as the fierce and intelligent Lagertha and George Blagden, as the conflicted English monk Athelstan, are particular standouts. The latter's odd couple friendship with Ragnar forms one of the most beautiful and devastating relationships in the entire series. Dripping with drama and bursting with battles, Vikings delves deep into Norse culture to create a vivid and authentic world that viewers will never want to leave.
3
Monty Python and the Holy Grail (1975)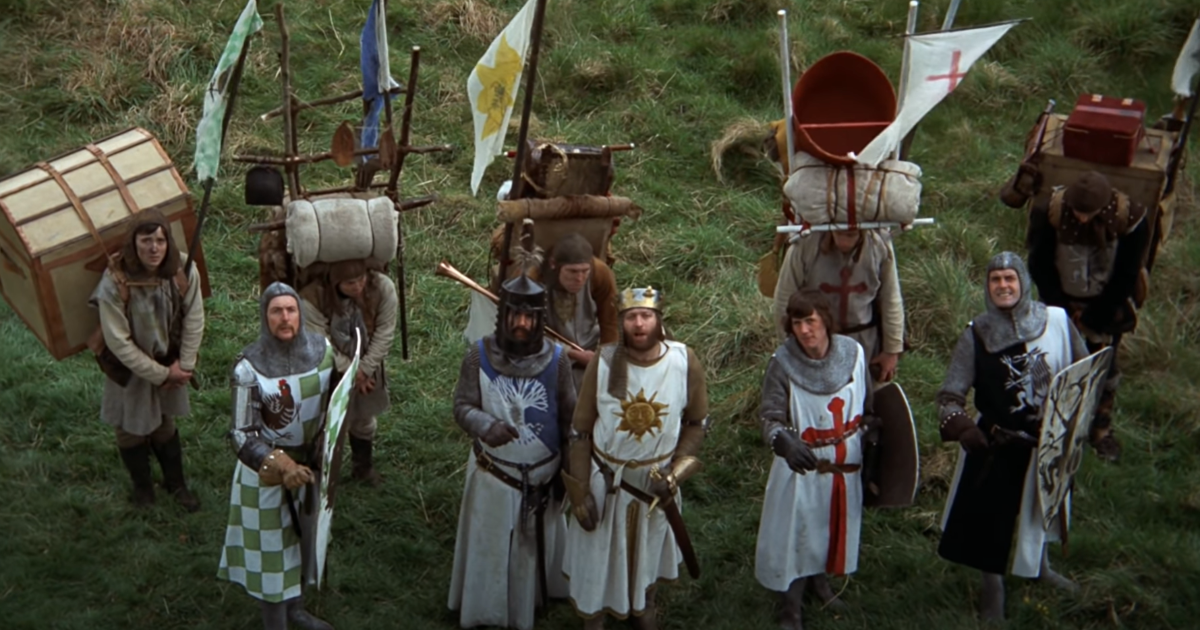 Not many people can make the Middle Ages funny, but perhaps it is not surprising that the lads from Monty Python succeeded in their narrative feature debut, Monty Python and the Holy Grail. Using the legend of King Arthur's search for the Holy Grail as a foundation, Monty Python traipses through medieval England with their usual subversiveness and love of the absurd. The film parodies everything from the political underpinnings of kingship to the Black Death, creating memes and iconic comedy moments at a lightning pace.
All the Pythons shine but John Cleese is the clear standout of the bunch. His hilarious portrayal of the unflaggingly persistent Black Knight and Sir Lancelot's mistaken murderous rampage through an unsuspecting wedding party is guaranteed to make even the most humorless viewer burst into hysterics. Fun fact, the film was only possible because of an eclectic clutch of investors that included Led Zeppelin, Pink Floyd, and Elton John.
2
Braveheart (1995)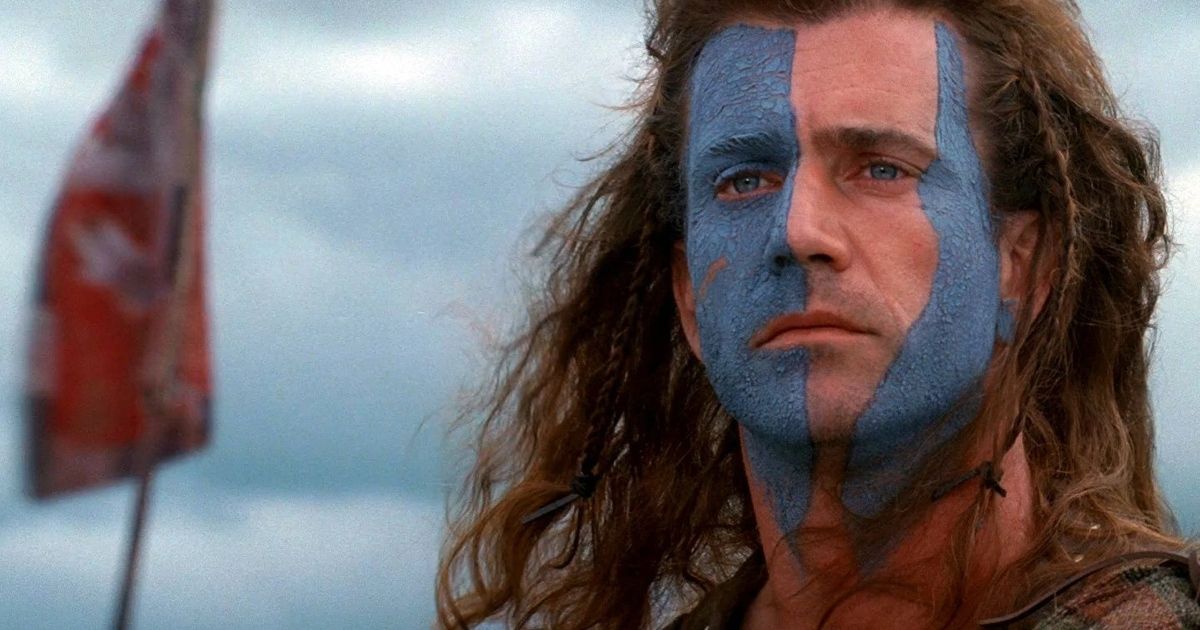 It's hard to argue with four Oscars (including Best Picture) and over $400 million at the box office (adjusted for inflation). Mel Gibson directed and starred in this soaring drama that follows Scottish freedom fighter William Wallace (Gibson) and his quest to avenge the murder of his beloved while freeing Scotland from English tyranny.
Though Wallace never dons plate armor, Braveheartre-imagines the knight in shining armor archetype as a Scottish revolutionary. The film plays like an Arthurian legend as heroism, chivalry, and romance abound. This is classic Hollywood storytelling at its best, bringing to mind epics of old such as Doctor Zhivago and Gonewith the Wind. The battle sequences are thrilling and cleverly written so that they each have their unique flavor. The Battle of Stirling is a particular highlight in this, and any, medieval film.
1
Kingdom of Heaven (2005)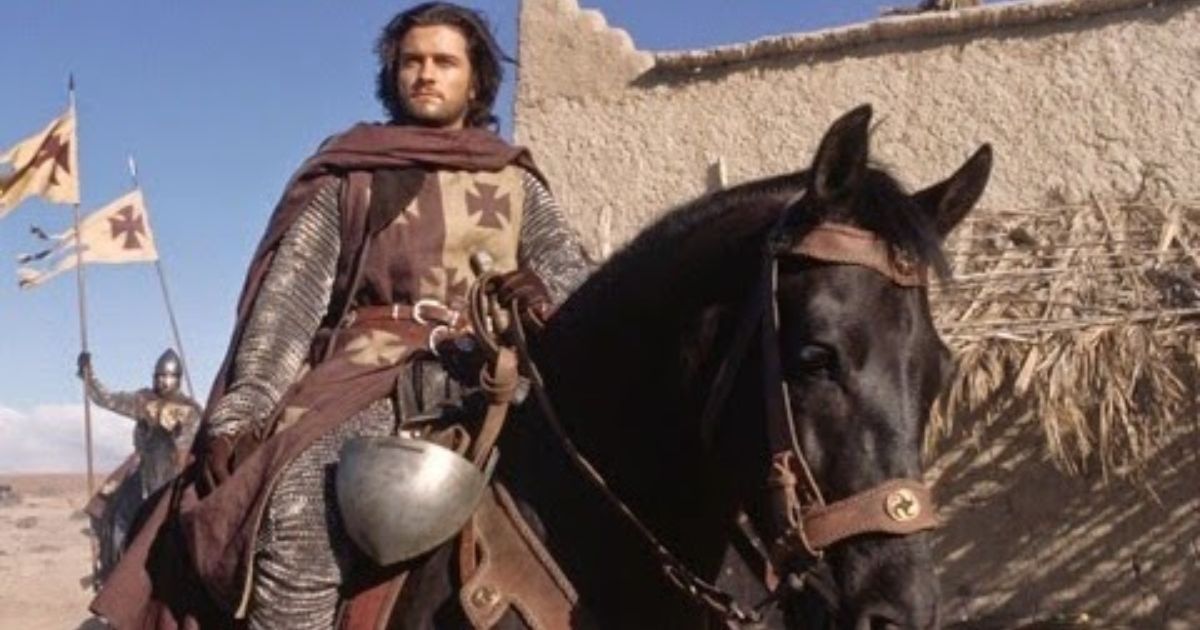 Ridley Scott's 2005 epic may be a surprise at the top of the list given the initially mixed reviews and the mediocre box office returns, but Scott's director's cut adds spectacle and depth, making it an all-time classic medieval movie. Set in the late 12th century, Kingdom of Heaven follows Balian (Orlando Bloom) as he travels to Jerusalem after learning he is the bastard son of a powerful local baron (Liam Neeson). Yearning for both spiritual and temporal salvation, Balian joins the Crusader forces defending Jerusalem, only to find the fanatical and power-hungry nobles to be more dangerous than the enemy outside the city walls.
Scott's brilliance as a cinematic artist and his meticulous eye for mise-en-scene (the flag budget alone was a staggering $250,000) are at the fore as he crafts a visually stunning adventure complimented by a poignant emotional core. Bloom portrays the virtuous Balian with poise and authenticity while scene-stealing performances by Edward Norton, Brendan Gleeson, and Ghassan Massoud highlight the stellar supporting cast. With pulse-pounding battle scenes and a vibrant world, the director's cut of Kingdom of Heaven is a masterpiece of a medieval movie.